ABOUT Indian Wedding in Cancun Mexico | Indian Destination Wedding Cancun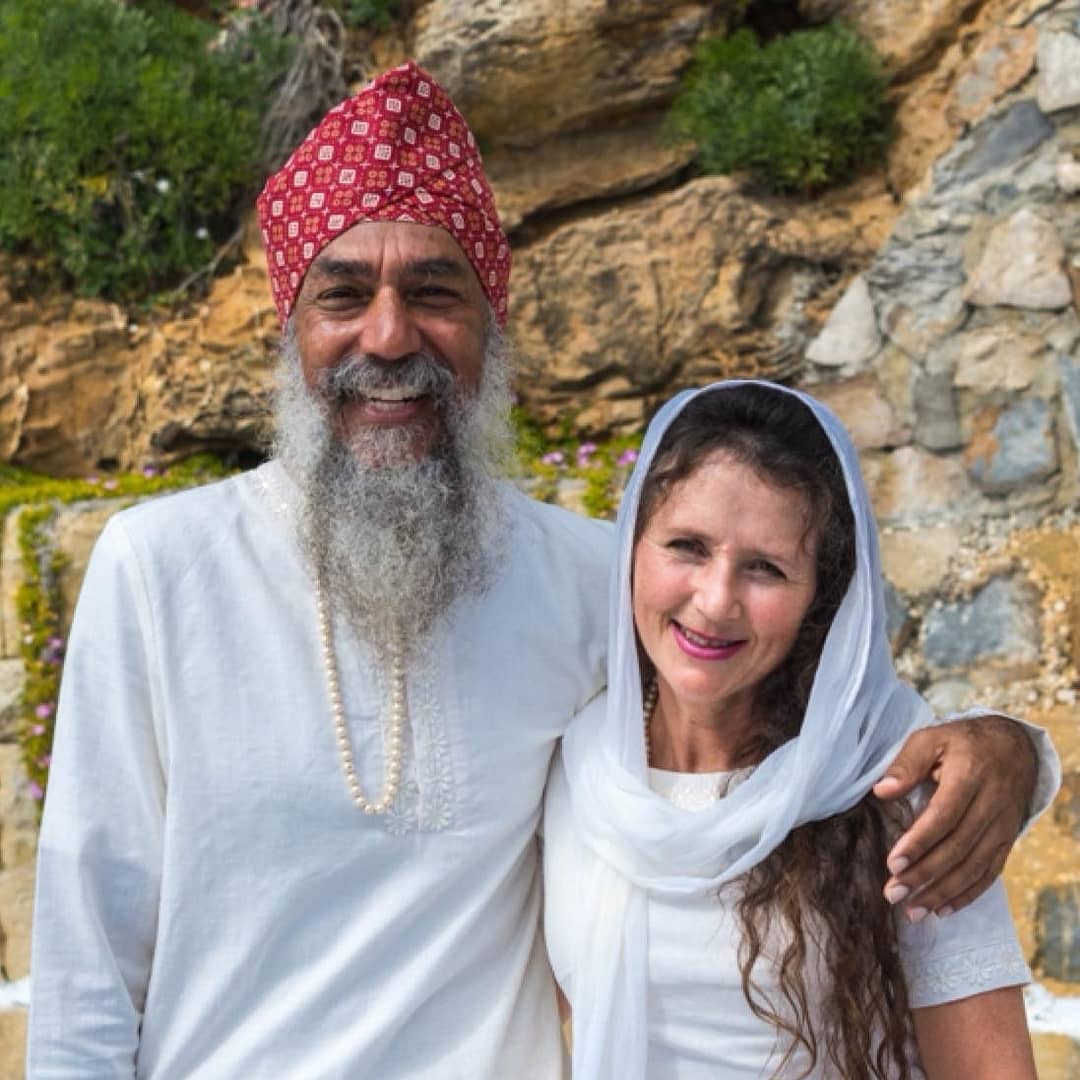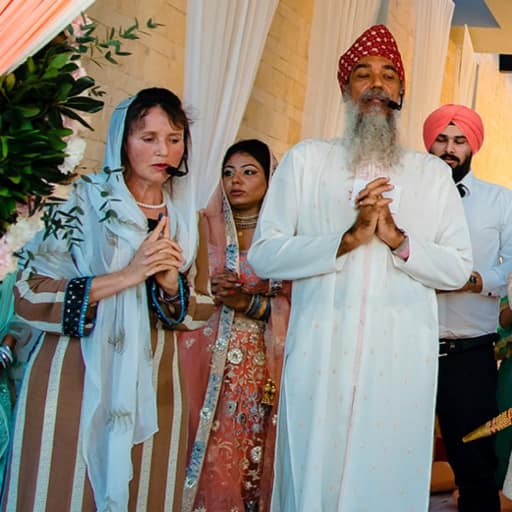 About Us
We have been offering our Cancun Sikh Wedding priest services, conducting Indian Destination Wedding Cancun Mexico ceremonies for over 20 years.  Our extensive experience in conducting ceremonies at various locations world-wide has given us a unique perspective, allowing us to conduct ceremonies at most destinations.  Whether it is a traditional Punjabi, fusion,  or Interfaith Indian wedding in Cancun we create and respectfully present the ceremony preserving all the mandatory Sikh traditions and customs.  Let us make your Sikh Wedding in Cancun memorable.
We are committed to conducting Sikh Indian Destination Wedding Cancun ceremonies with a deeply spiritual, heart-centered, personal approach, treating the couple as if they were our own children, disseminating words of practical wisdom, sharing tips for a healthy marriage and caring understanding relationship. As a multi-racial, fusion couple, we have first-hand experience and a clear understanding of how to deal with the dynamics of both interfaith and traditional couples, and the dynamics that arise at Indian Wedding in Cancun Mexico celebrations.  We work alongside talented professionals to make your dream Indian Destination Wedding Cancun celebration a reality!
OUR STORY
How We Got Started
Almost 20 years back we embarked on a journey to professionally share Sikh devotional Kirtan which took us to India where we recorded with Times Music India. Through an evolutionary process of intense trials and tribulations, which you may have also encountered when planning your Moon Palace Cancun Sikh Wedding, we naturally transitioned into a special Destination Wedding niche where like-minded couples around the world started utilizing our specialized services.
When we are not conducting a Sikh Indian Wedding in Cancun Mexico or traveling from various airports, we enjoy living close to nature to receive inspirational wisdom so  we can share fresh creative original ideas with couples during the ceremony.  Our focus is to continue to offer a compassionate, understanding and loving Indian Wedding in Cancun Mexico and at destinations worldwide.
Wow- Beautiful and Professional. Dr Freedom Singh and Leela are the best. I have never witnessed such a beautiful weeding that they performed for my son and daugther in law and am so impressed. Dr Freedom's ceremony reflects how intellectual and well versed he is. You can hire them for any destination wedding with eyes closed. They arrived on time and did a wedding rehersal which was highly needed to make sure nothing went wrong on the wedding day. Dr. Freedom helped the groom from start of day (barat arriving on horse) until the final moment where the couple was married. Love Them !!!!
One of the best decisions I made during wedding planning was reaching out to Dr Freedom Singh to officiate my Anand Karaj. Out of all the ceremonies we had for our wedding, the Anand Karaj was my favorite because of Dr Freedom Singh. He was engaging, funny, spiritual, collaborative, and informative.He and Leela are extremely talented and organized individuals who will take your wedding experience to the next level. I feel grateful to have met them and asked them to be such an integral part of my wedding day.
It was an absolute pleasure and honor having Freedom and Leela officiate our Sikh wedding. They were so warm, welcoming, personable, charming, centered and engaging for not only our family, but the entire congregation. Their years of experience and meticulous nature allowed things to go off without a hitch. It was an absolute highlight for all guests across the entire weekend. The wisdom and advice they shared cut across all ages, religions, and cultures. The humor and charm allowed some levity and an ability for us to relax and enjoy the ceremony. Their willingness to listen to our requests allowed all parents to feel heard. We already had high expectations as they came highly recommended, but we were truly blown away with their service and I am so thankful we were able to work together with their team. Mandeep is extremely detail oriented and allowed our planners to know EXACTLY what needed to be done to avoid last minute stresses and problems. Thank you to the whole team!!!
Dr Singh and Leela performed our Sikh wedding ceremony in Lake Como, Italy. It was so personal and memorable, with every guest feeling moved and engaged with Dr Singh's words. They all took away something special and remarked that it was unlike any ceremony they had attended before. We thoroughly enjoyed the whole lead up and the event, and thank Dr Singh and Leela from the bottom of our hearts for making our wedding so unforgettable.
It was an amazing experience witnessing Dr Freedom Singh and Leela in their element delivering magical moments and articulating all the subtleties so well. I was so impressed by how they engaged the congregation, explaining the spiritual significance of each aspect of the ceremony. I can't wait to work with them again!Love from Drummers Delight
Dr. Freedom Singh and Leela Singh held the most beautiful wedding ceremony I have ever attended. Words cannot express how powerful and touching the experience was. Everyone in attendance felt a sense of inclusion and love.I would highly recommend Dr. Freedom Singh and Leela to anyone considering them, you will not be disappointed.
I just wanted to say thank you once again for the special Sikh ceremony. I have never experienced something as special to this. It was a wonderful experience. I was truly at peace and it was very spiritual. I walked out with a big smile and a happier self. Thank you again 🙏🏻
Michael Duhamel
2022-02-17
I had the joy of filming a Sikh ceremony performed by Freedom and Leela at The Fermenting Cellar in Toronto. As a first time working a Sikh ceremony I was truthfully quite nervous. I wanted to do a good job yet be respectful to the guests, priests and to the scriptures. Freedom and Leela were very warm and helped me get adjusted and even assisted with my headpiece. Their ceremony was so beautiful filled with joy, kindness and laughter. They really know how to create a memorable ceremony and filming it was really enjoyable. The final film turned out so well and a big part was the beautiful ceremony created by Freedom and Leela.
2.1.21 It's been one whole year since Dr. Freedom Singh and Leela conducted our dream wedding ceremony and we still can't stop talking about how blissful and serene it was! Honestly, Dr. Freedom & Leela went above and beyond for everything. They made our non-Sikh friends and family feel so welcomed, guided everyone through every step of the ceremony, and left lasting impressions on our entire wedding guest list in Punjabi, English, and Spanish.They traveled to the Riviera Maya during COVID with smiles on their faces, and filled in all our gaps by coordinating literally every aspect of the ceremony. The rehearsal put me at ease (considering my husband didn't know anything) - it was so stress-free working with them from the day we had our introduction call! They felt like another set of parents to Alonso and I, wanting the best and giving us advice genuinely from their hearts.During the ceremony, Dr. Freedom's words of wisdom struck a chord with every person in the audience, whether they understood him or not. Their presence during the ceremony was everything. My husband's family is Mexican, this was their first and likely only Sikh wedding, and I'm so grateful Dr. Freedom and Leela were there to give them the ultimate Sikh Destination Wedding experience in paradise!P.S. we can still hear the waves of the ocean in the background every time we think about our big day.